How can we help you today?

Residential Solid Surface
Our programming approach fully integrates your CNC into the fabrication process. From your templated drawings, we provide programs to cut every piece and reintroduce each countertop for finish machining to exact size.
Benefits:
All parts Ready To Assemble
Maximize material use through nesting optimization
Track and utilize material outfall
Apply large profiles at the CNC during finish machining
Fabricate cove on the CNC including inside cove corners
Optionally provide custom machined substrates to speed fabrication and installation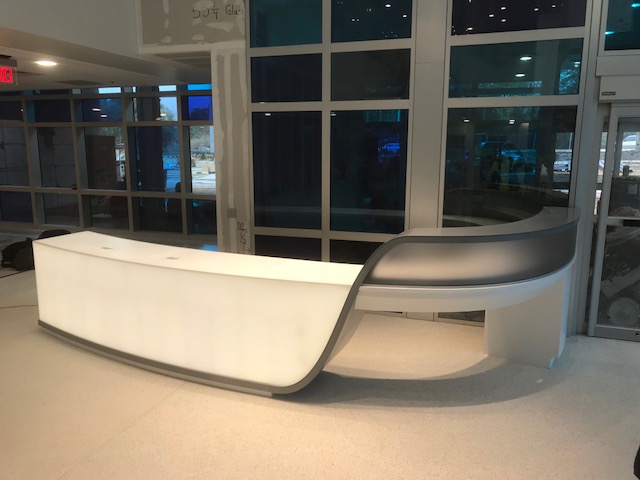 Commercial Solid Surface
We are happy to share our extensive experience with both large scale and highly complex commercial solid surface projects.
Experience:
Wall cladding / Column wraps / Spiral stairs
Custom Reception Desks / Nurse Stations
Illumination with transluscent materials
Cove to No Drip transitions
Waterfall end details
Job batching / sequencing for maximum throughput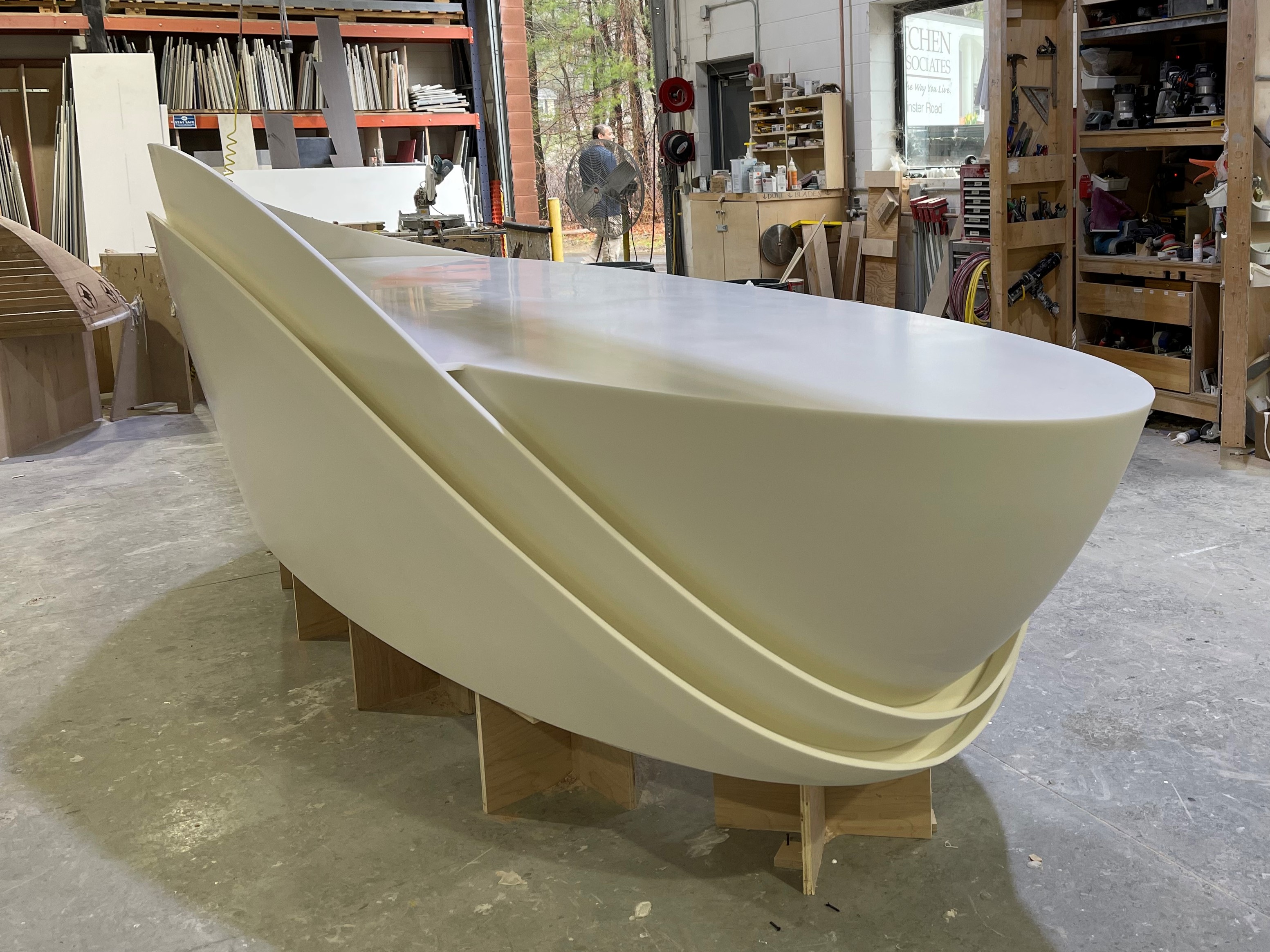 Custom Thermoforming
Explore the unending possibilities for complex curved shapes with thermoforming. Never tell the architect no again!
Capabilities:
Complex solid modeling and rendering
Solid carved mold programming for 3 and 5 Axis CNCs
Design of ribbed forms for unidirectional bends
Create trim and assembly jigs for shop fabrication
5 axis programming for final part trimming of complex shapes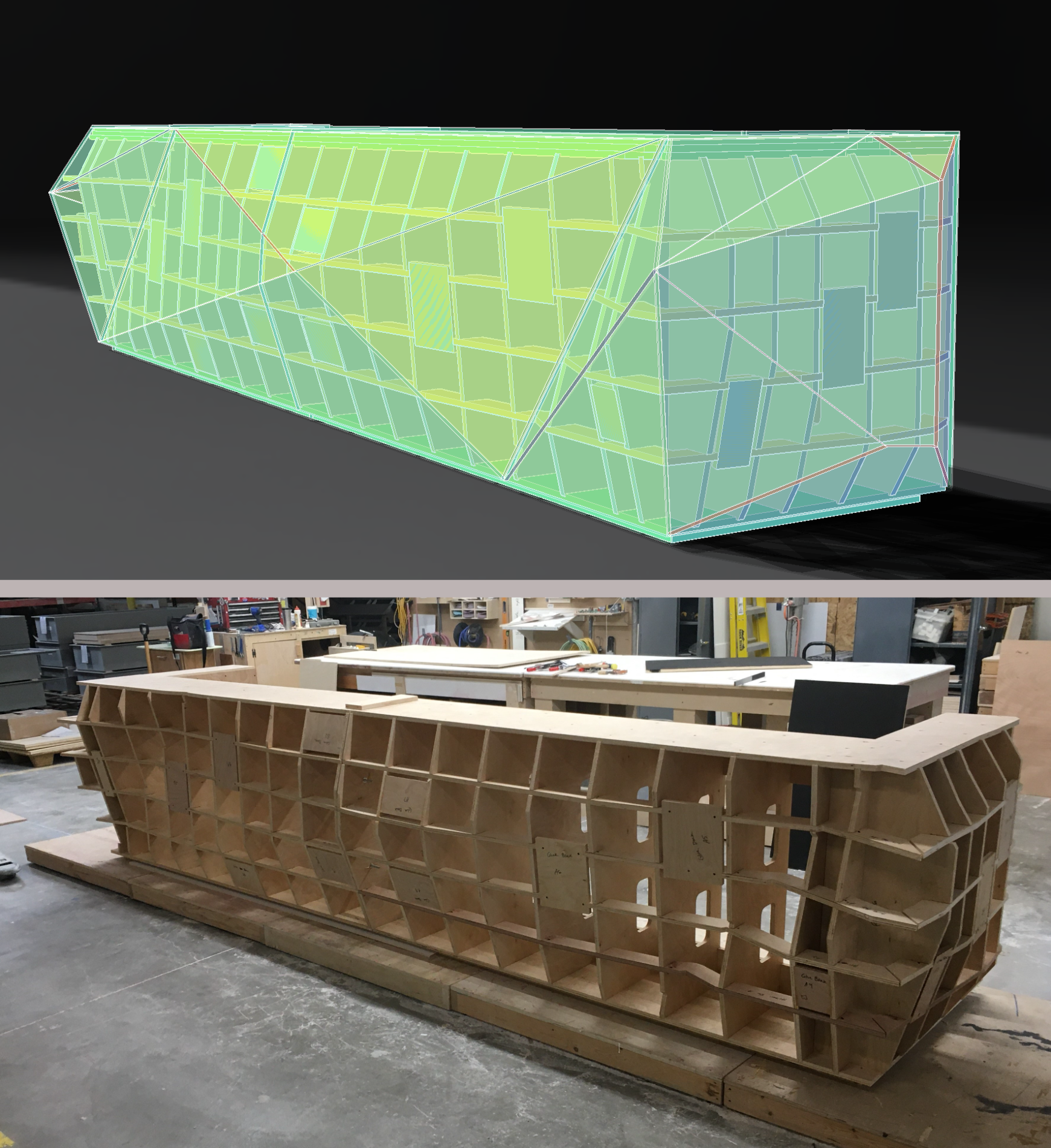 Die Wall Fabrication
We believe die walls should assemble like a model... just in full scale!
Approach:
All parts key together for superior strength
CNC machined pieces ensure accuracy throughout all fabrication steps
Reduced labor skill required for fabrication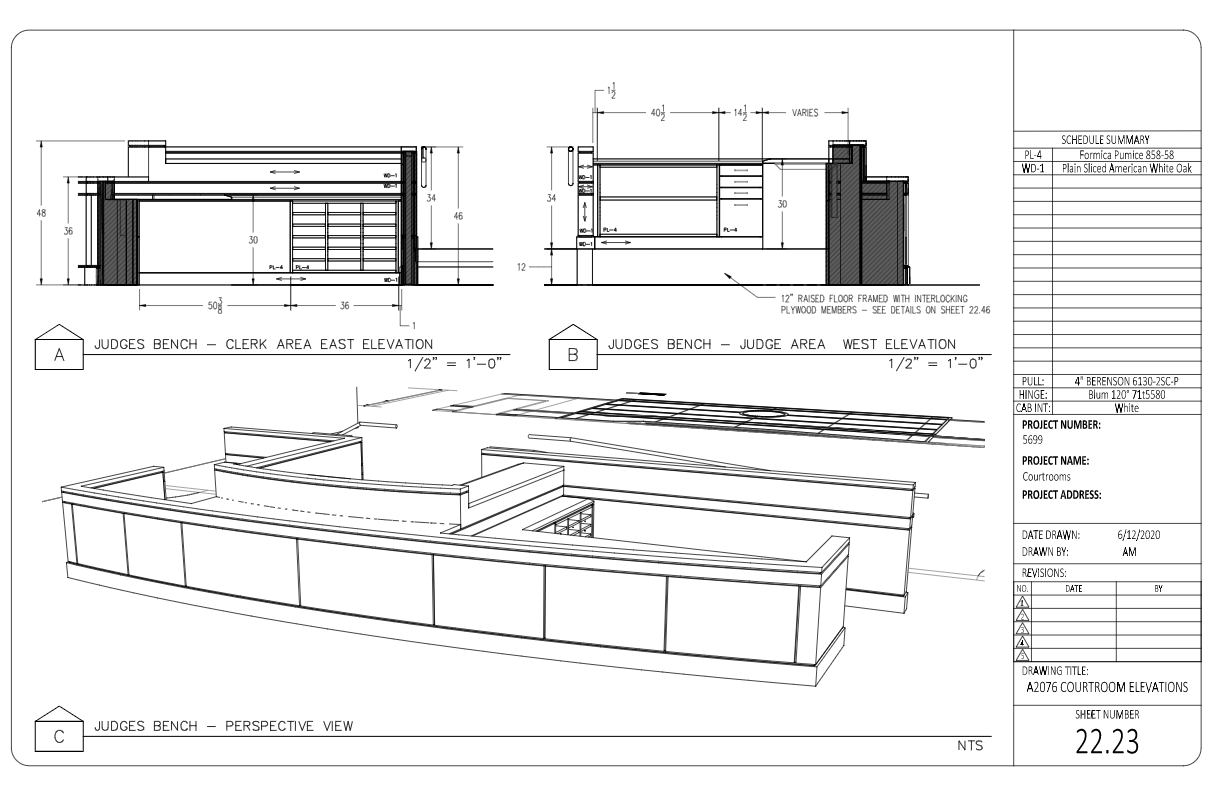 Millwork Submittals
Nearly two decades of experience with Microvellum, a leading software package for the millwork industry.
Services:
Professional quality submittal packages
Experience with Microvellum library development and custom product creation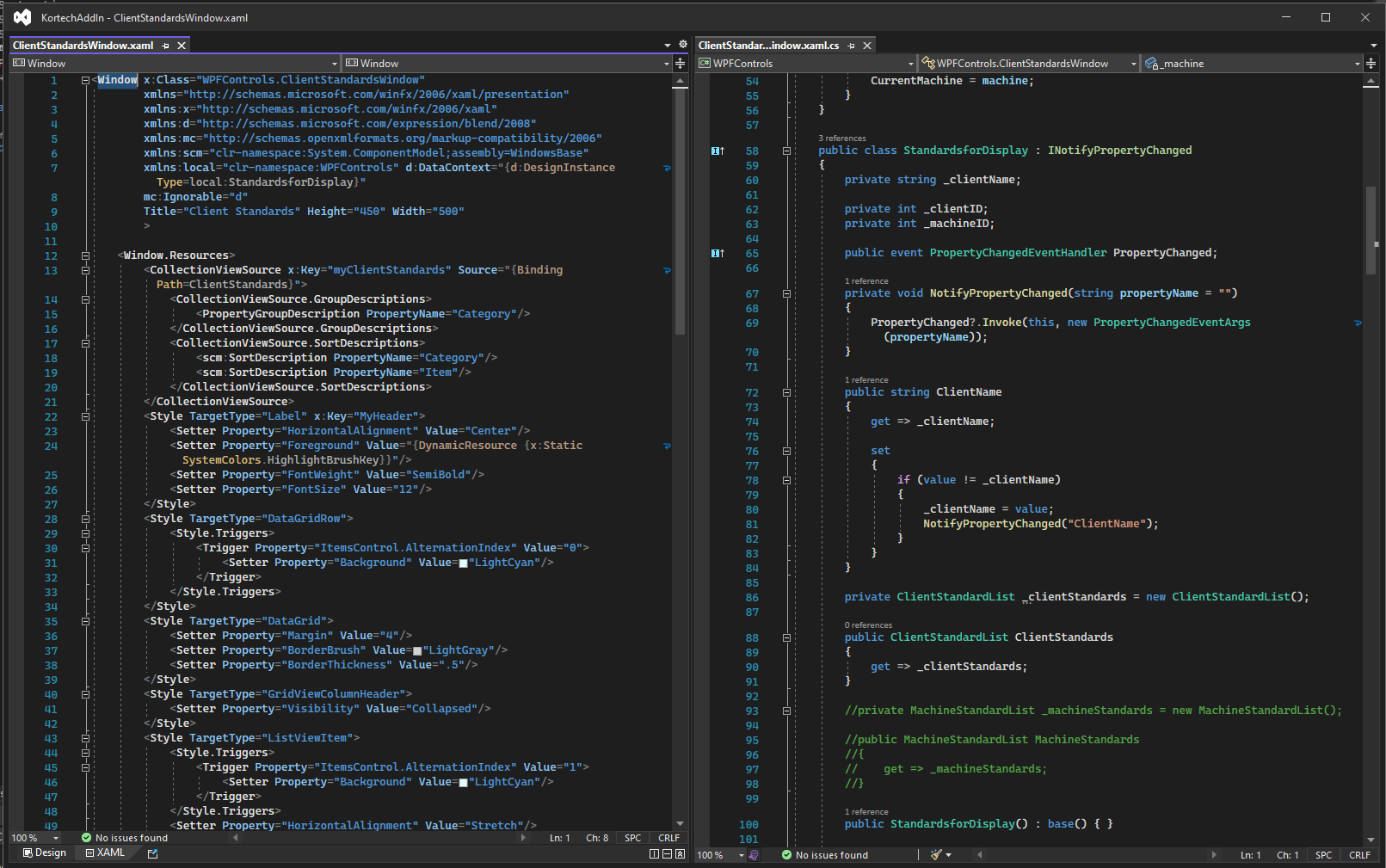 AlphaCAM Post Processor Creation and Custom Software Development
Post Processors:
Post Processors for FANUC controlled 3, 4, and 5 axis machines.
Written in modern .NET language for enhanced speed and enlarged feature set
Support for aggregates, multidrill integration, saw heads, etc.
Utilize Fanuc canned cycles to enable additional options in drilling, pecking and boring operations
Additional options:

Masked tool changes
Automatic vacuum zone control (dependant on machine capability)
Custom user interface based on client requirements
Twin table support including pendulum operation
Slave programming of multi-head machines

Five Axis specific features:

Automatic prewind to utiLize all available C axis rotation stroke
Calculates best axis rotation combination to minimize movement between cuts
Use tilted work planes to allow for tool cutter compensation on 3+2 machining
Set R value for AI Contour control per AlphaCAM operation
Use of tool center point control for safe transitions between cutting moves and during prewind
Custom Software Development:
Integrate additional aspects of your business processes to allow for streamlined porting of information between divisions
Experience with Azure cloud services to minimize on-site infrastucture costs and create additional options for remote work